Crystal Waters Eco Village, founded in 1987, is set in 650 acres of bushland at the headwaters of the Mary River, only 26kms from Maleny or Woodford. The Village includes privately owned residential lots and co-operatively owned commercial properties and was designed along permaculture principles.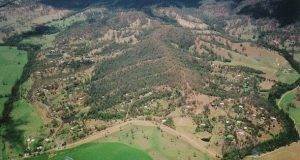 The Village is classified 'Land for Wildlife' and is seen as a beautiful Australian Wildlife Sanctuary. We're home to a wide variety of local flora and fauna including numerous kangaroos and wallabies, as well as many types of birds and reptiles – we share our land with nature. We believe that our "No Cats & Dogs" policy has created this environment, which is conducive to nature, and therefore provides us with a peaceful living experience.
With over 200 people of all ages living in Crystal Waters, and hundreds more in the local area around Conondale, Witta and Maleny, many of us enjoy regular events on our Village Green or on 'The Deck'. The popular monthly Village Markets are held the 1st Saturday morning of the month and provide a lovely village atmosphere. The famous sourdough bakery is open, serving coffee and pastries and selling fresh bread. Meals are also available at the markets, and a variety of market stalls pepper The Village Green with variety and verve, complementing our great Musical talent. Be sure to visit us on one of our market days, or when other events are being held. All welcome!
65 Kilcoy Ln, Conondale QLD 4552, Australia  ·  crystalwaters.org.au